Night Terrors presents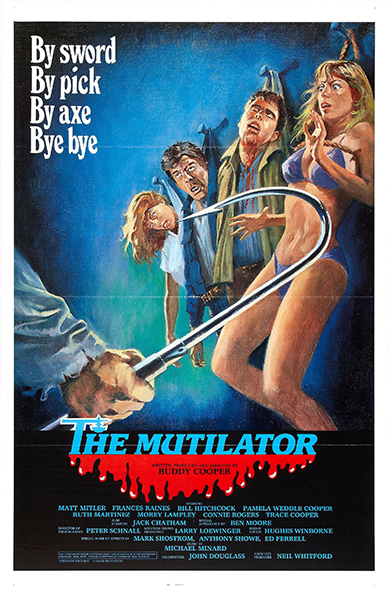 Night Terrors Film Society and Globe Cinema are pleased to bring you The Mutilator on Friday August 25th at midnight!
By sword, by pick, by axe, bye bye!
A teenager who accidentally committed matricide finds himself being hunted together with his girlfriend and mates by his now crazed father.
There will be prizes and 35mm trailers before the film.
Tickets are $10 each available at the door.
This event is licensed 18+ only.
Kindly note: Night Terrors events are special event screenings. As such, Globe passes, gift certificates, Friends of CJSW discounts, and Groupons will not be accepted