Lost in Paris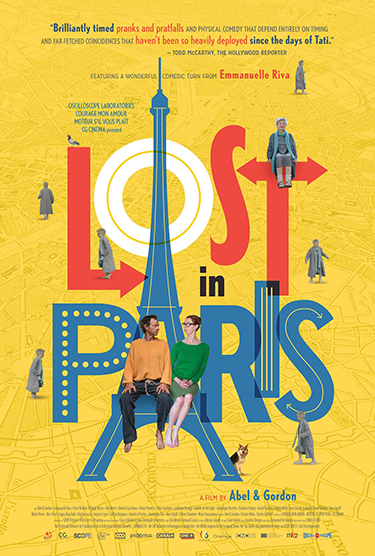 Director:
Dominique Abel & Fiona Gordon
Languages:
English, French (with English subtitles)
Genre:
Comedy
Running Time:
83 minutes

Also known as "Paris pieds nus"
Please note: the 3:00PM screening on Sunday, August 13th has been cancelled due to a scheduling conflict. We are sorry for any inconvenience.
Synopsis:
"
Fiona visits Paris for the first time to assist her myopic Aunt Martha. Catastrophes ensue, mainly involving Dom, a homeless man who has yet to have an emotion or thought he was afraid of expressing.
"